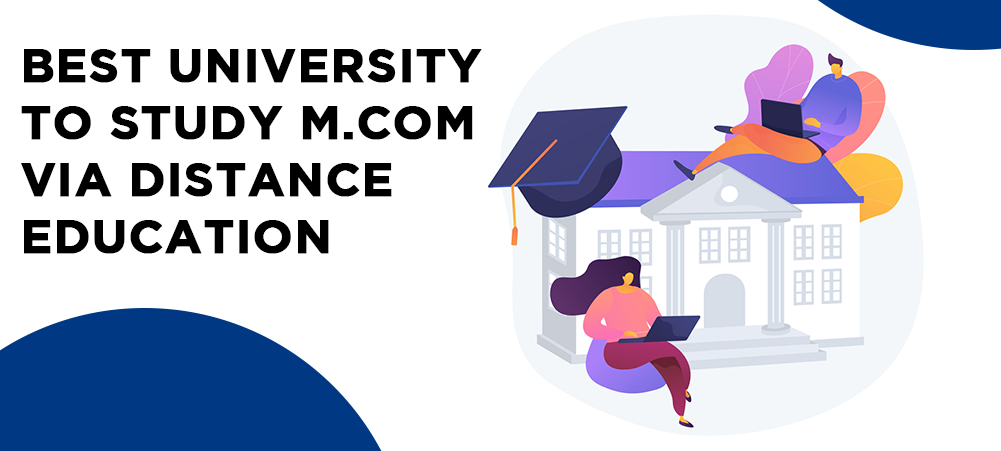 In today's digital era, when technologies are advancing and bringing about necessary institutional changes, distance and online education have become the next big "in" thing. Academic aspirations can be easily accomplished without the hassles of being physically present at the center of learning. In fact, using an online portal, the learning instructions are conveniently disseminated over the internet. According to a survey, the online industry is going to make a steadfast leap of 360 billion dollars by the year 2026. Thus, distance learning is going to spread its wings to a major level.
The biggest advantage surrounding the Online/Distance Learning Program is convenience and flexibility. Generally, working students, and homemakers among others who are quite occupied with their busy schedules; enroll in such programs. Since they cannot attend regular classes, distance education provides them with a platform to study at their convenience. Also, they don't have to pay for commuting as everything happens online. In other words, distance learning is quite a cost-effective method of learning.
Now, arises the question of how to choose the best university to study online/distance M.Com. Well, the best way is to select an accredited university for M.Com Online/Distance. Only accredited as well as nationally recognized universities for distance learning programs are most apt as their certification is accepted globally. They provide an educational curriculum conforming to the prevailing standards set by the UGC.
These days universities also offer placement assistance that paves the way to securing a lucrative job opportunity immediately upon completion of the Online/Distance M.Com Program. So, make sure you meticulously look through the program features and make the best choice. In addition to this, nowadays fee discounts in the form of early decision benefits (EDB) are offered that reduce the cost of the program. So, inspect assiduously and make your way towards bright career goals.